Here's a quick look ahead at the top 4 'must see' exhibitions coming to the Bay Area in 2019 and how to get your kids into them!
There are a few great shows that are stopping off on tour in SF this year. Each at different venues and each with a VERY different offer! Here's some for your diary:
Monet: The Late Years
Feb 16- May 27
deYoung Museum
Two years on from the early years show at the Legion of Honor Monet is back in SF! This time in full bloom on large canvases created after long awaited reenergizing moments in his gardens before and after the midday sun. This will be Monet, as we all know him best. Fleeting light, vigorous color and sublime scale.
Why take the kids? I say they will love this show because of it's color, action and grand art scale. Let them be transported to the sanctuary of a French water garden in another tine and space.
Hans Hofmann: The Nature of Abstraction
Feb 27 – July 21
BAMFA
They are calling this exhibition "monumental" for good reason. Hans Hofmann is one of the 20th century's most influential artists. This is abstract art as you imagine / know it best so come and share with your kids his "continuously experimental approach to painting and the expressive potential of color, form, and space". Why take the kids? My family and I love this museum, it's one of the most welcoming in the Bay Area. And this exhibition promises to be an extravaganza of color and shapes for the little ones + questions great fuel for conversations about what makes art Art for the old kids.
Andy Warhol - From A to B and back again.
May 19- Sept 2nd
SFMoma
Yes we all know his work. But do you really know him? This exhibition—the first Warhol retrospective organized by a U.S. institution since 1989—reconsiders the work of one of the most inventive, influential, and important American artists. This one is coming to us from the Whitney!
Why take the kids? Take them for some poptastic fun and an instant prompt for a family chat about what you actually value and why? – Thanks Andy!
Early Rubens
Legion of Honor
April 6 – Sept 8th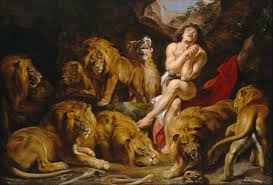 Daniel in the Lions' Den" by Peter Paul Rubens (National Gallery of Art, Washington, D.C) – Flemish c.1613-1615, Oil on Canvas

Quite simply you can expect flamboyant, mural-sized historic art filled with heroes and mythology. Solid art history.
Why take the kids? Because this is going to be filled with narrative art brimming with stories from ancient times, come for some old-fashioned myths and monsters.

As always I will be sending out a join me invite to you all to come and cruise the shows with me. Plus this year I'll be sharing my museum adventures on this blog and you'll be able to check out shows with one of my snazzy Quick Guides on Instagram - designed to give you the highlights and nice tidbits to get the kids into!
See you soon!